My Letter from Kurt Schaffenberger
I have already told you back
here
that I commissioned the great artist
Kurt Schaffenberger
to draw a full-page
Captain Marvel
for me. But I never did share with you the very polite note he sent me before he did the drawing. The time for that sharing has come.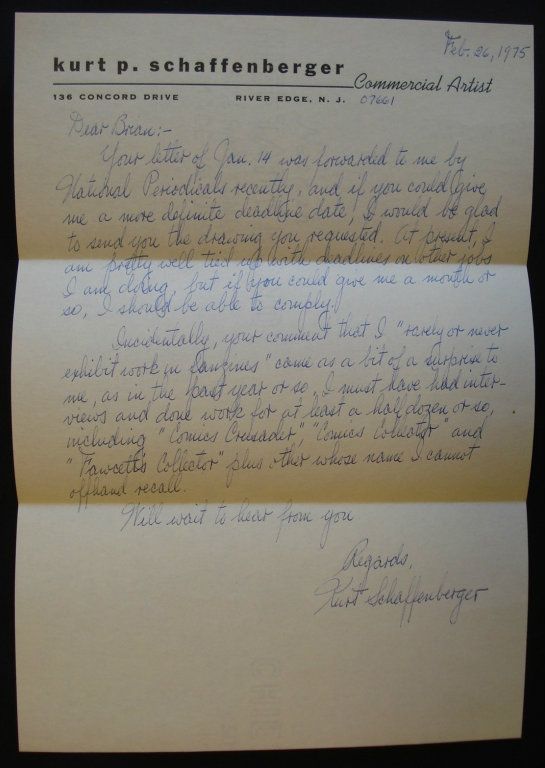 Mr. Schaffenberger
began his career drawing
Captain Marvel
for
Fawcett Comics
as the
Golden Age
was drawing to a close, and then he went on to draw
Lois Lane
for
DC Comics
for many more years than he was associated with the good
Captain
.
DC
revived
CM
in
Shazam!
in late1972 and, before long,
Mr. S
was back drawing
Captain Marvel
for the first time in twenty years. Below is the wonderful page that
Kurt Schaffenberger
drew for me.