Rick Bayless Likes The Flash!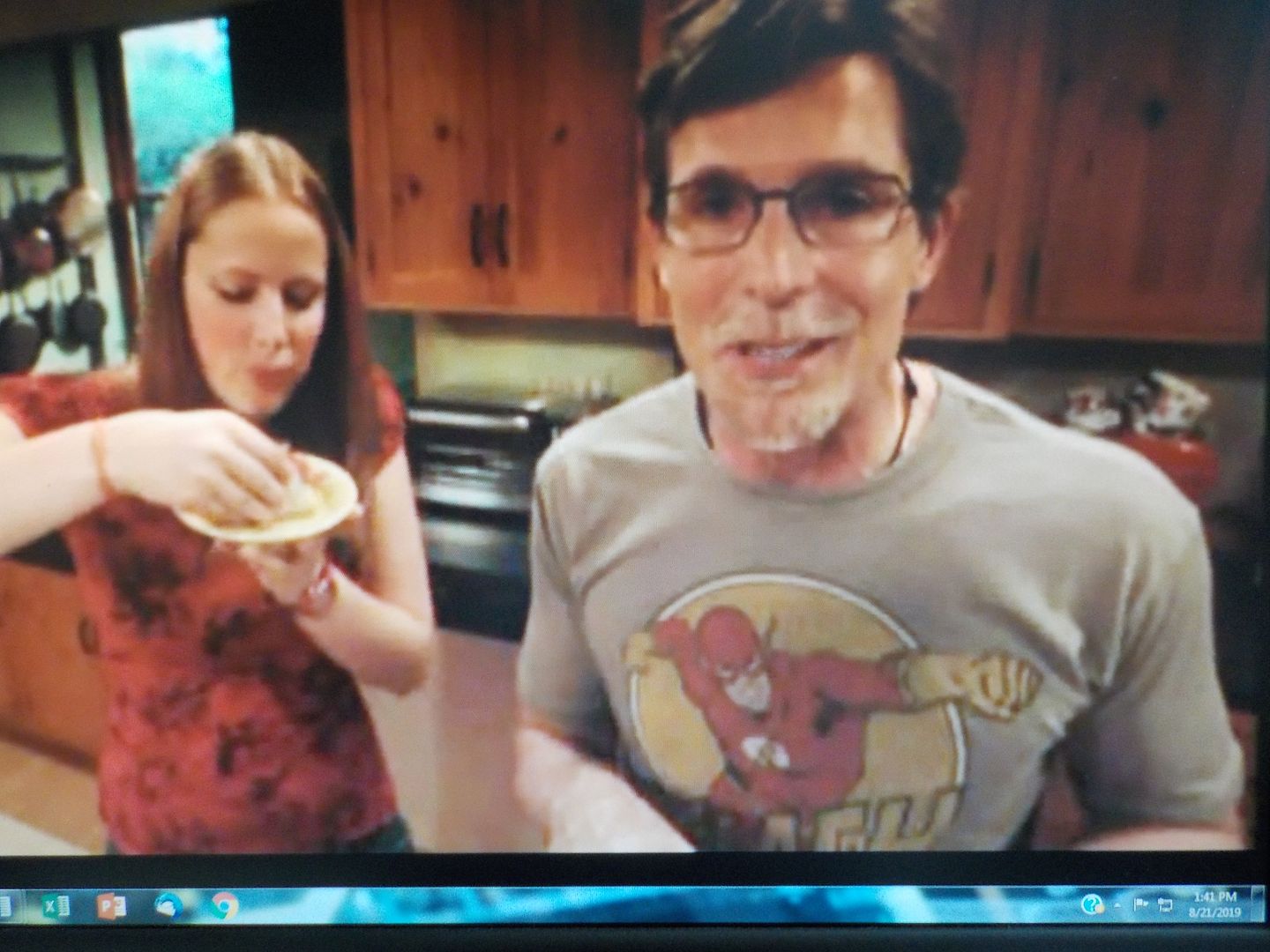 I like to cook. And I like to watch cooking shows on television because I learn from them.
Julia
Child
was a wonder back in the infancy of television cooking.
Charlie
Trotter
was an inspiration to me a decade ago. And these days I watch
Rick
Bayless
.
His show
Mexico, One Plate at a Time
is now in its tenth season on
PBS
and it's better than ever. There is a new feature of showing the preparation of a simple but complete recipe over the 30 seconds of closing credits.
Wait, you thought this was a blog about comics? Wait, it is! When watching an episode last week, I noticed that
R.B.
was wearing a
Flash
t-shirt (featuring
artwork by
Garcia
Lopez
, as you can see from the screenshot above). Could it be that
R.B.
is a comic book fan? I'll have to investigate that and get back to you in the future.
In the meantime you might like to investigate about
Rick Bayless
and his show by looking over
here
.