What, Me Bisque?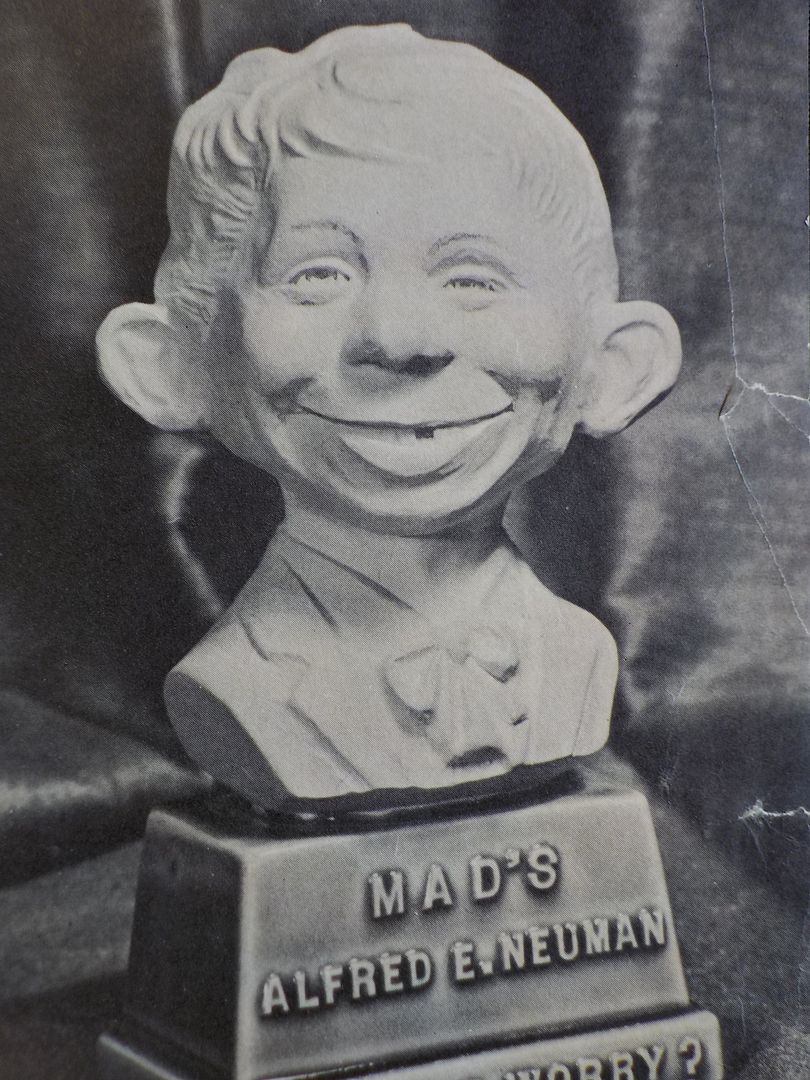 Probably everybody was saddened by the news last week that
Mad Magazine
is being cancelled. To try to cheer you up I'm here to tell something in the
Mad
orbit that most collectors never knew.
There was a bust of
Alfred E. Neuman
available by mail order from those usual idiots at
Mad
! Two different sizes, even!
The price was a quite-reasonable $1 (small) or $2 (medium). Sorry, no large. Down below you can see the house ad and order form as printed on the inside back cover of 1960's
Mad #54
.
Every so often,
one of these statues
will pop up on
ebay
(however for a little bit more than $1 or $2 these days) and you might like to try getting one. It may be me bidding against you though because I've never owned one of these but would like to!