The Largest Comic Book Ever!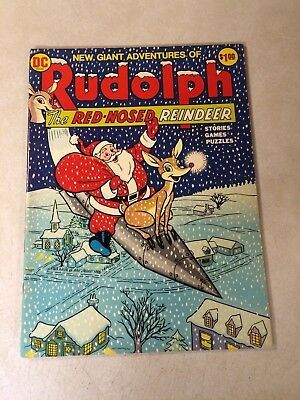 I have always enjoyed the massiveness of oversized comic books. Do you remember all the
Limited Collector's Editions
from
DC
and all the
Treasury Editions
from
Marvel
back in the 1970s? The above
Rudolph the Red-Nosed Reindeer
edition that was released in October of 1972 was the first of all those tabloid comics (and served as my introduction to the wonderful world of
Rube Grossman artwork
), and then many dozens of other
Limited Collector's Editions
and
Treasury Editions
followed
.
Although tabloid-sized comics are magnificently oversized, there was an even larger comic book than them! Pre-dating the above
Rudolph
by five years was 1967's
Wham-O Giant Comics #1
.
Each page of
Wham-O Giant Comics
is the size of the TWO facing pages of a tabloid size comic so I'm ready to go out on a mathematical limb and say that
Wham-O Giant Comics
is TWICE the size of a tabloid comic; each page of the
Wham-O
is the size of FOUR regular comic pages put together.
The Grand Comics Database
proclaims it to be "The biggest-sized comic ever published in terms of surface area." These 52 monstrous pages are area-equivalent to 208 regular-sized comic book pages. Huge! Have I convinced you yet?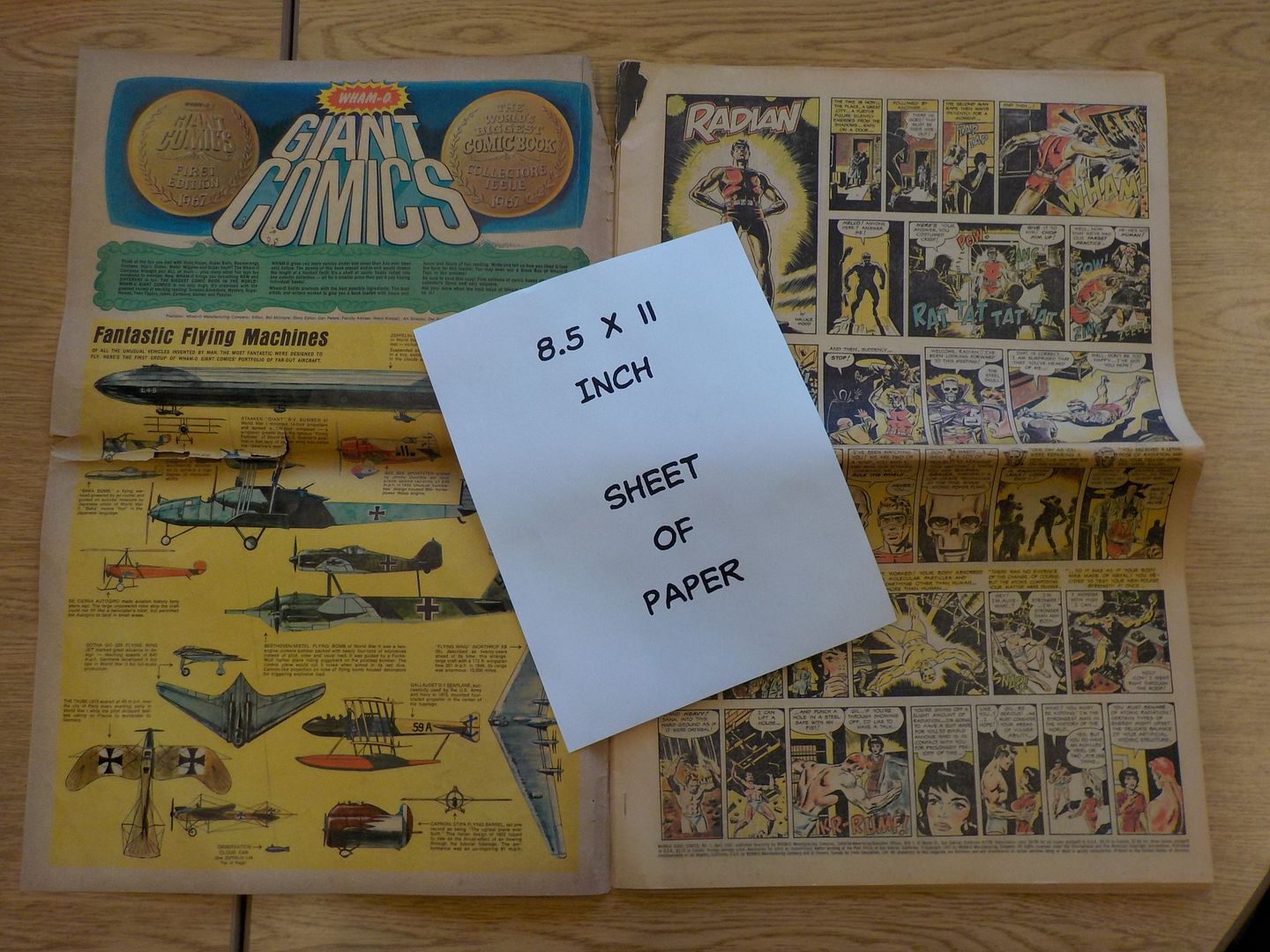 This is the same
Wham-O
company that originated and still makes frisbees and hula hoops by the way. The company still exists but no longer publishes comics. The
Batman TV show
boom of the 1960s made producing comics attractive to many new publishers, including
Wham-O
.
Giant Comics
was intended to be an ongoing series but only this one issue made it into print.
But what an issue of great artwork it is!
Wally Wood
is one of the best comics artists ever of course, plus there is work by
Ernie Colon
and
Marvin Stein
and
Henry Boltinoff
, as well as the last-published work of the Golden Age master
Lou Fine
. This comic is a very impressive package.
And now here are two
hayfamzone
bonuses for you:
Look over
here
to watch a one-minute commercial for
Wham-O Giant Comics #1
that aired on televisions across the nation back in 1967
and
over at
this website
you can view a full-screen image of each page of the huge comic!