Creeps, the New Creepy?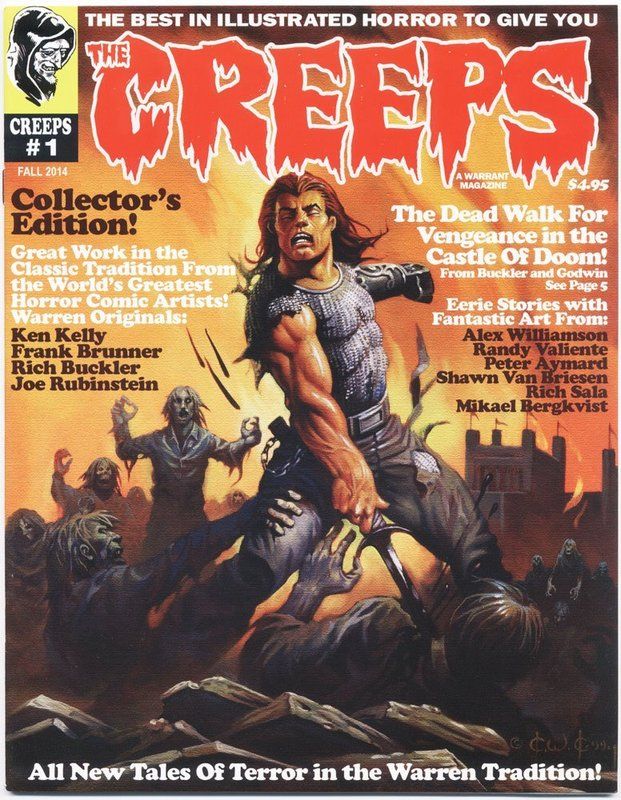 Creepy
was a fun treat in the 1960s! A decade-later resurrection of the
EC Comics
of the 1950s, the magazine featuring black-and-white comics by many of the
EC
artists burst onto the scene from
Warren Publishing
in 1964. Much of the writing in the early issues was by
Archie Goodwin
and most of the lettering was by
Ben Oda
. There were ups and downs creatively for almost 20 years and then, in 1983,
Creepy
gasped its last.
But wait! I was inspecting the newsstand last month to see if anything new was up in terms of comics and I was intrigued to see a magazine entitled
The Creeps
. A
"Warrant" Magazine
, it features stories by
"Artie Godwin"
as well as others by actual
Warren
alumni like
Nicola Cuti
and
Don Glut
.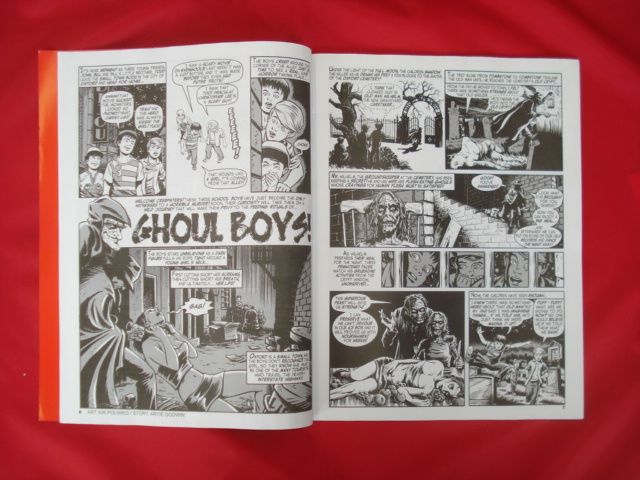 I never heard of any of the artists in
The Creeps
but it's all in good fun and any reader who enjoyed
Creepy
will probably want to investigate.