Klaus Janson's Nice 1972 Drawing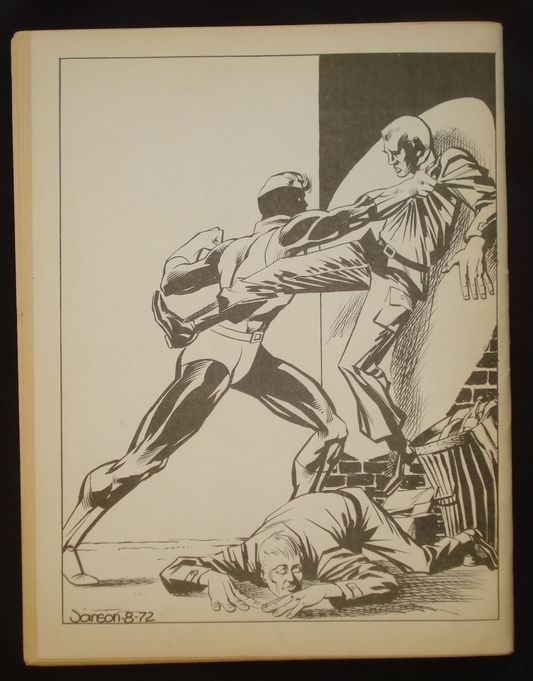 Back in the day, many artists cut their teeth getting their artwork published in fanzines as a stepping stone to becoming professionals in the field of comics.
Klaus Janson
is one such artist and above is a sharp drawing of his that was printed as the back cover of 1972's
The Spectrum #7
.
I look at a fanzine in my collection like this one (which I purchased when it was published 44 years ago) and I wonder how many copies of the zine still exist. 100? 10? 2? 1? I wonder! Anyway, this week I am auctioning off on
ebay
my copy of this nice item and if you might be interested I encourage you to investigate the auction block
over here
. The fanzine will be leaving my collection this week, but who will be the lucky bidder?