Free DC Comic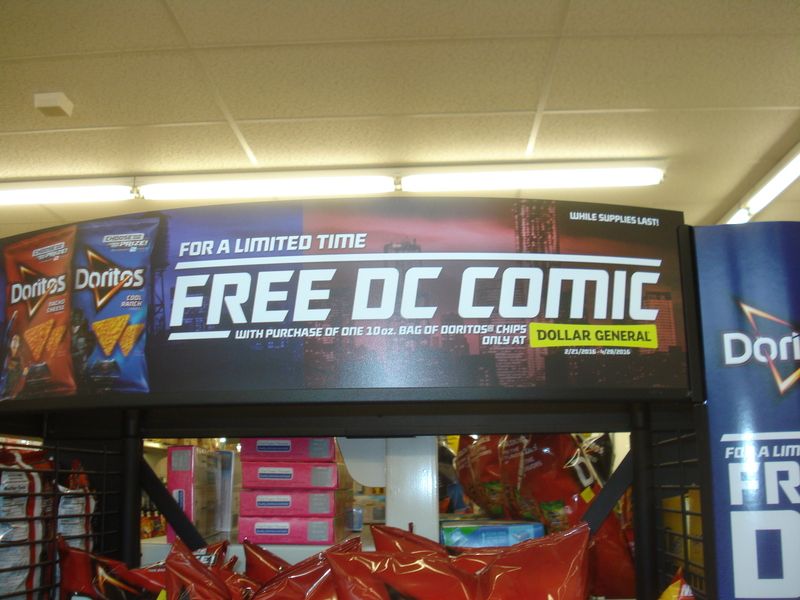 A convenience store chain named
Dollar General
is offering a
Free DC Comic
for a limited time, related to the Superman vs. Batman film that opens in theaters next week.
To get the comic book you have to buy a (small) bag of
Doritos
chips for the (large) price of $3.50. I did not bite.
Maybe on an upcoming day I'll investigate whether they're even talking about a physical comic book or a virtual one (as if online comics even deserved to be called 'books') and maybe I'll even cough up the $3.50 to make the purchase. But today was not the day.
I pass the information on to you in case you might be interested.