Kryptonite for 35 Cents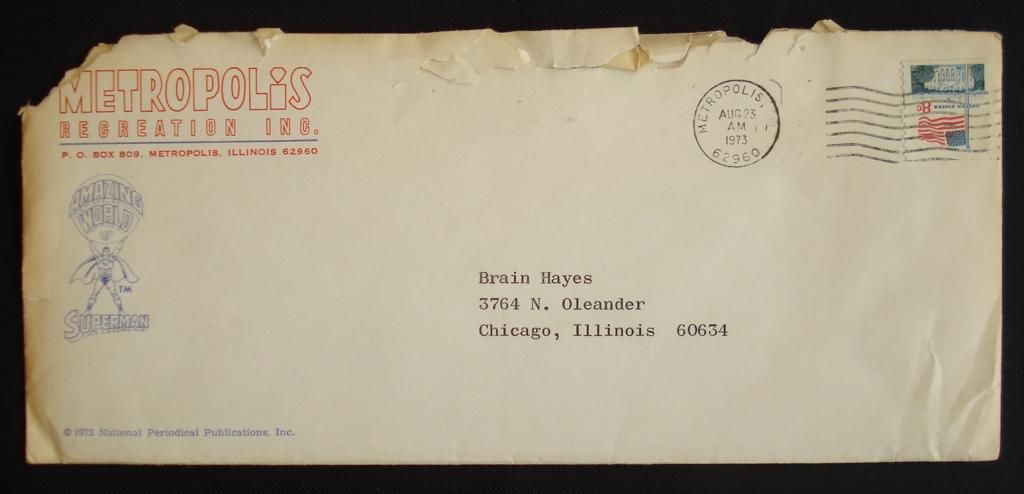 Back
here
I told you about how I found on the street a brightly colored book of matches back when
The Amazing World of Superman
opened in downstate
Metropolis, Illinois
in the early 1970s. Well, I then wrote to
Metropolis
for more information and they sent me back a list of items for sale in their Gift Shop that could be mail-ordered.
They offered a variety of t-shirts ranging in price from $2.40 to 4.00, a souvenir Grand Opening Poster for $2.00, pennants for 25 cents or 75 cents, four different postcard designs for 10 cents each, and a small bag of
Kryptonite
for 10 cents or a large bag for 35 cents.
On the below order form you can see I was interested in all four of the postcards and a large bag of
Kryptonite
, plus a few other goodies. For some reason I must not have sent my order in. Too bad.