Wave Hello, Hobbes!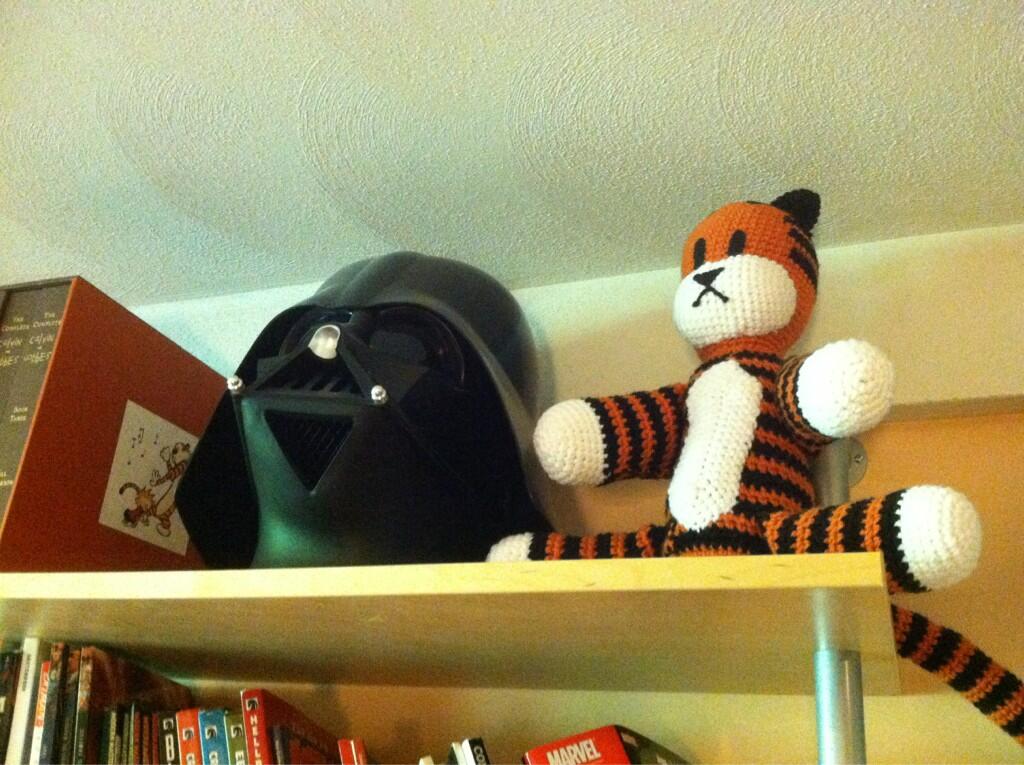 Calvin and Hobbes
is my favorite newspaper comic strip of all time so I can never resist sharing anything I come across relating to those excellent characters. This photo of
Hobbes
was posted by letterer
Nate Piekos
and maybe the doll was knit by him or by
Mrs. Piekos
. I like it.
UPDATE!
Mr. Piekos
notifies me that the
Hobbes
was knit by a friend of his.