Son of Lichtenstein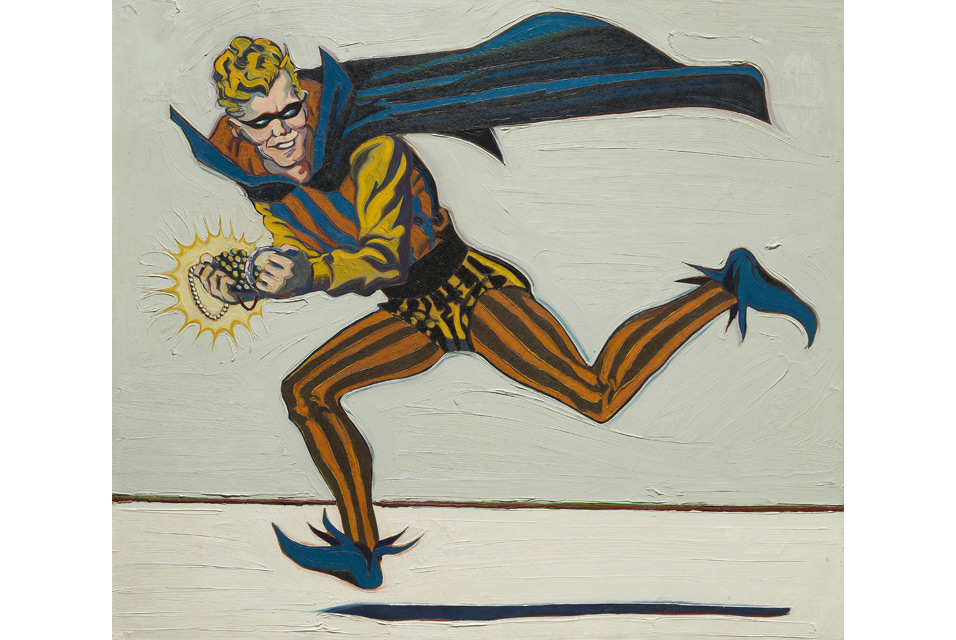 The Trickster
, shown above, was painted by
Mel Ramos
in 1962. It is being
auctioned off
next week and is expected to fetch between $500,000 and $700,000.
The cover to
The Flash #113
, shown below and featuring the first appearance of the
Trickster
, was drawn by
Carmine Infantino
and
Joe Giella
in 1960 and the amount paid to them for it probably totaled under $100.
Remember back
here
when I reported that
Roy Lichtenstein
is the most hated artist ever? Well, maybe
Mel Ramos
is the second-most hated artist ever. Or should be.