Spydra Indeed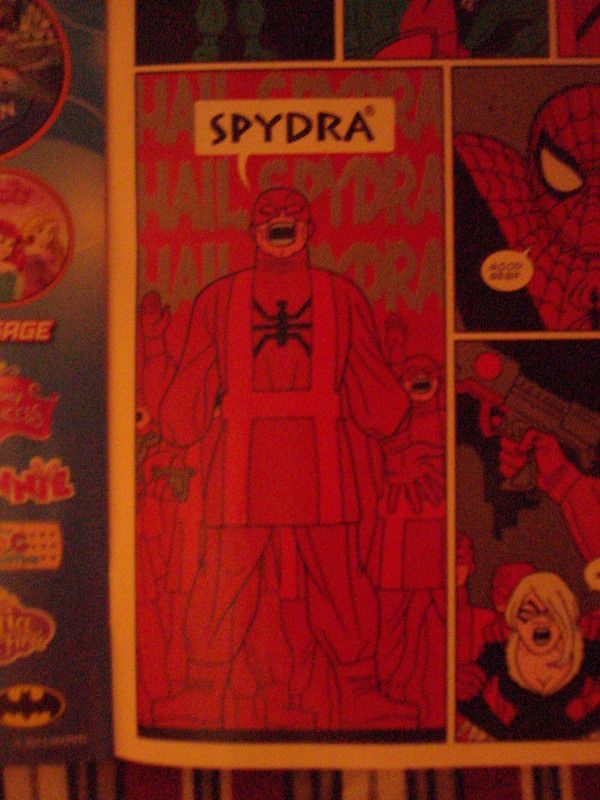 I have not been reading the
Guardians Team Up
series from
Marvel
but I did go ahead and pick the latest issue off the stands when I noticed it was by
Javier Pulido
; I find
Mr. Pulido
's spare style to be a breath of fresh air.
My eyebrows arched upward when I reached the page excerpted above.
Spider-Man
is the guest-star of the issue and that
Hydra
-looking agent yells out "
Spydra
!" My alarm came with the recollection that I myself a few decades back riffed on a similar theme and drew "
Spidra
." The page below was published in a 1982 issue of
Alan Light
's
The Buyer's Guide for Comic Fandom
.
Was I a little ahead of my time? Perhaps.