Unpublished 1973 Gil Kane Cover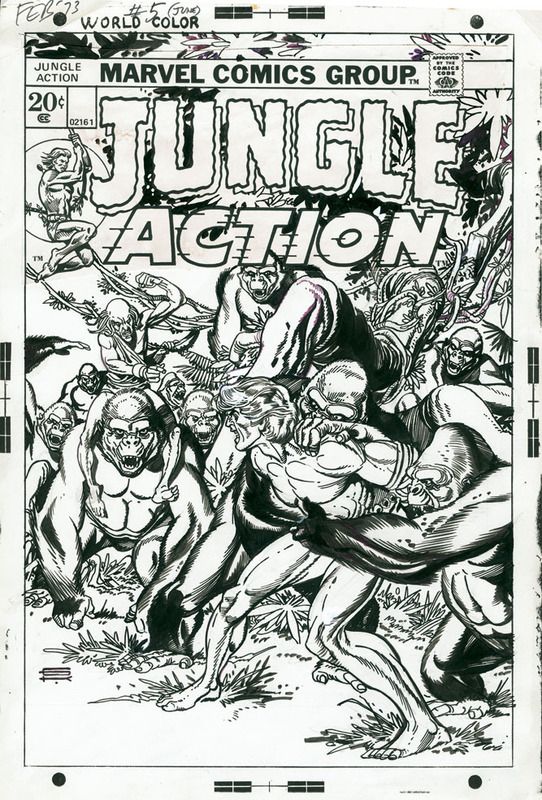 The first four issues of
Marvel
's 1970s
Jungle Action
series presented reprints from 1950s Atlas comics featuring, among others,
Jann of the Jungle
. It was with this editorial direction that
Gil Kane
drew the cover shown above that was planned for the fifth issue.
A last-minute decision was made to modernize the title a bit and have it become a showcase for
The Black Panther
, and a different cover for
Jungle Action #5
was drawn by
John Romita
(shown below).
Before today I had never seen the very nice
Gil Kane
drawing and, as of this writing, the original artwork is available for sale over
here
.