The Eastland Disaster by Rick Tuma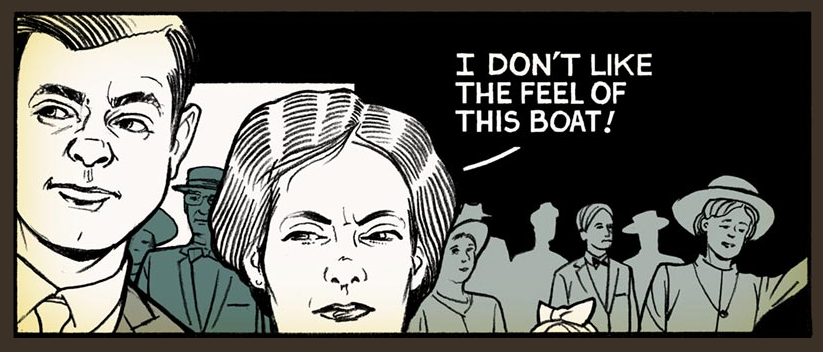 Rick Tuma
has been on staff drawing for
The Chicago Tribune
for over thirty years. Most of his work consists of spot illustrations portraying anything from soup to nuts, whatever an editor needs to accompany a story. But he started out in 1983 drawing the
Doonesbury
-like daily three-panel strip about Chicago politics entitled
Clout Street
and now the gentleman has turned in a stunning retelling in comics form of an historical disaster.
One hundred years ago this month, a maritime tragedy occurred within the city limits of Chicago. A huge steamship named
The Eastland
overturned in the Chicago River just steps away from the streets of downtown. 844 people drowned.
Mr. Tuma
has done an excellent job of presenting this sad story to a new generation and you can view the gentleman's efforts for yourself right over
here
(you may be asked to register to gain access but it's legit and worth the minute of typing).