Superman Gag and Batman Gag in The New Yorker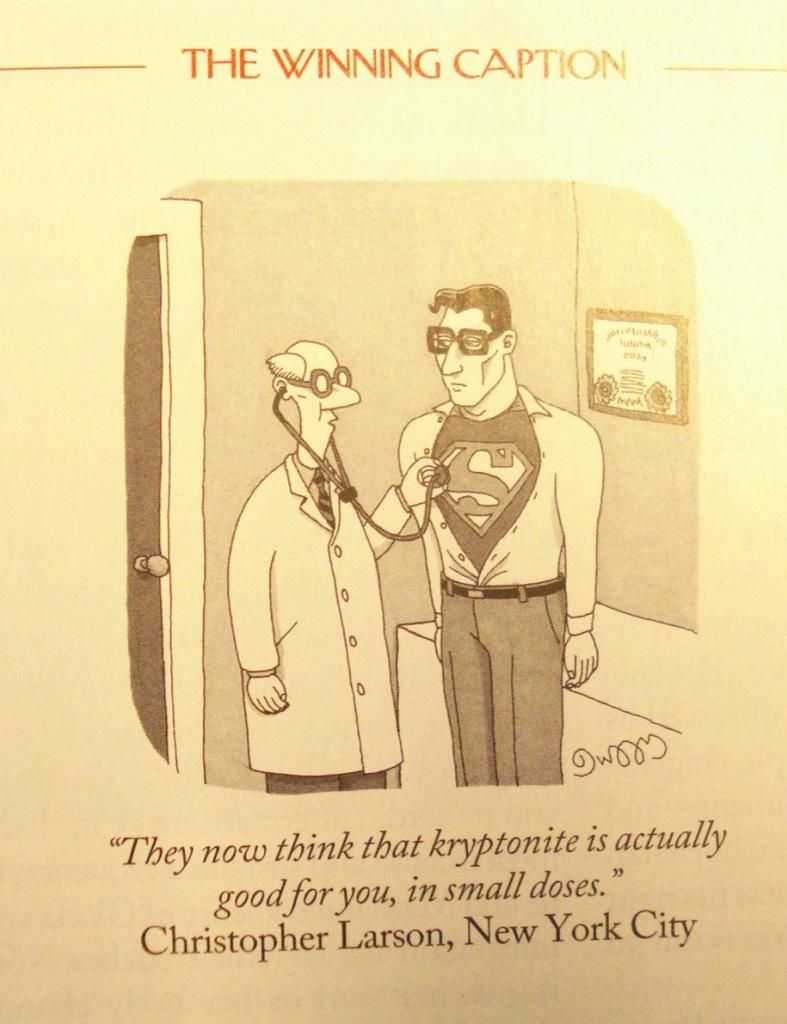 Do you know that the last page of
The New Yorker
every week is a caption-writing contest for a wordless drawing cooked up by one of their cartoonists? I've sent in nuggets of brilliance a few times, to no avail. One time
a few years back
the winning caption was submitted by
Roger Ebert
.
Superman
was the star of the recent contest shown above (and I like that caption very much). The latest challenge features
Batman
and you have until 9 February 2014 to blind them with your flash of genius over at
NewYorker.com/captioncontest
. Whoops, that was two days ago. Where oh where does the time go? Sorry about that!