Mutton Jeff by Brian Hayes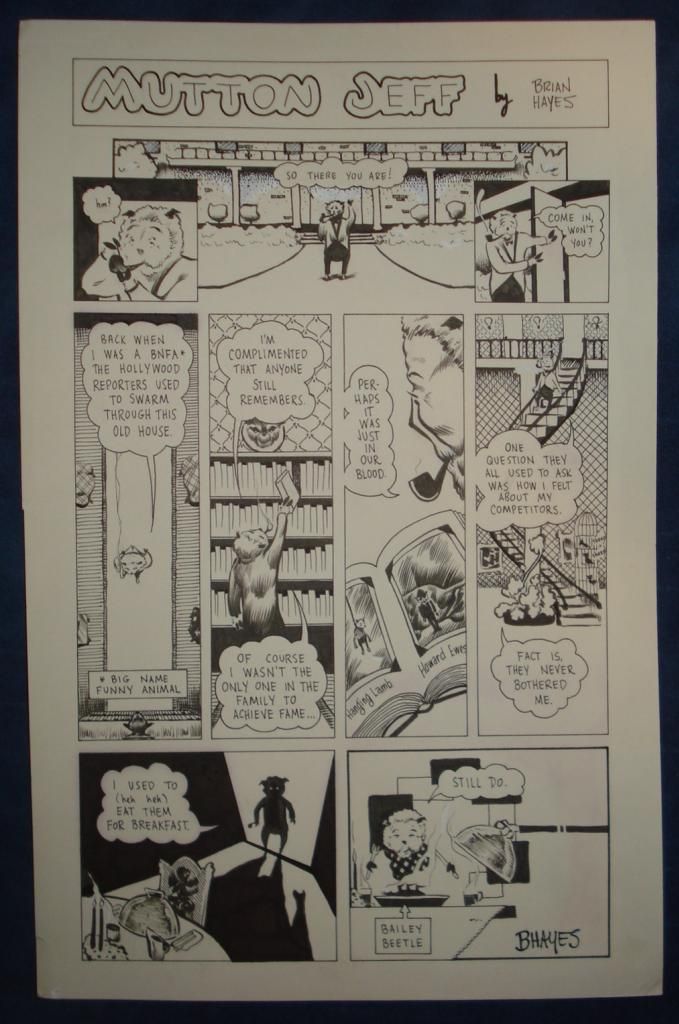 Nick Caputo
has been
writing on his blog
about the historical significance of
The Comic Reader
as a fanzine and I figure I may as well take the wave he is whipping up and ride it to glory. I doubt that
Nick
's coverage will dig so deep into minutiae as to get around to mentioning a full-page gag strip written and drawn by yours truly that was published in 1981's
TCR #189
, so
The Hayfamzone Blog
will take up that gauntlet.
Through the 1970s it was a treat whenever a new issue of
The Comic Reader
(or
The Buyer's Guide
) showed up in my Chicago mailbox, and when
TCR #189
arrived with my own artwork in it I was walking around on a cloud for days!
That's my drawing up above and you can see a somewhat larger view if you click on the image. Unless you're as old as dirt like I am, the comics-related significance of the "
Mutton Jeff
" title may not immediately register with you so you might want to take a peek over
here
. I have no earthly recollection of what pun I was reaching for with "Hanging Lamb" in panel 6 and I invite to write in if you have any clue.
By the way, my favorite two
Comic Reader
covers were
The Fox
by
Alex Toth
and
Power Man/Iron Fist a la Don Martin
by
John Byrne
.