Buy a Jack Kirby Page for $41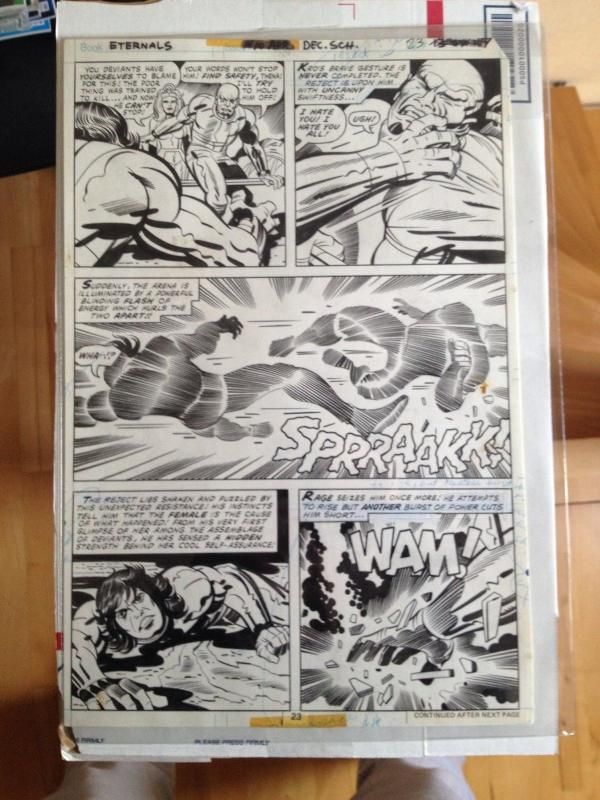 A
Jack Kirby
page is up for bid on
ebay
right now and the bidding is stalled at $41. Even back in the 1970s when I was heavily into buying original comic artwork I didn't see a deal like this.
It's a nice page from
The Eternals #10
. Nobody is questioning the authenticity of the artwork, yet there's a very good reason the bids are not stacking up. The seller is allowing for local pickup only instead of shipping the page, and he is in Germany.
Now you see why
The Hayfamzone Blog
is affectionately nicknamed by many as
Heads-Up City
! A sufficiently motivated collector could purchase himself a plane ticket to Germany and come home with a pretty sweet deal. While it lasts for the next six days, you can inspect this
Eternals
auction over
here
.
UPDATE: The seller inserted an addendum to his item description indicating that he will indeed ship worldwide and that he had chosen the Local Pickup Only option when he placed the listing because the ebay automated system was unable to determine his postal zone. As a result the bidding has crept upward to what would definitely be considered a 21st century price-point. It was fun while it lasted!