My Batman Antenna Topper, Act 2 (Part 1)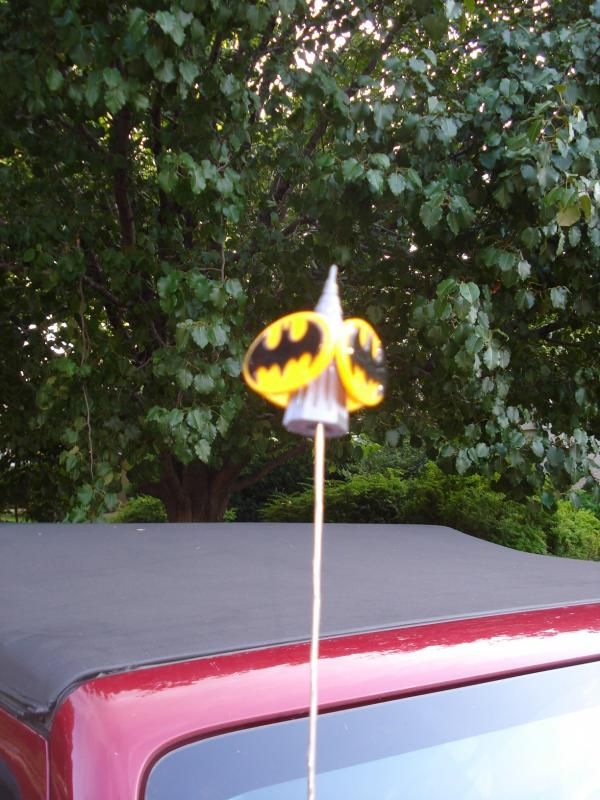 Get right back on the horse, isn't that what they say?
I told you back here that the
Batman
antenna topper on my car had been secreted away by an unseen scoundrel. That bad news is counterbalanced now by the good news that I have received a new topper in the mail from
ebay
.
Whereas the previous edition was beautifully elliptical and round, that form is apparently irresistible to the scoundrels. An exact replacement was not available so I purchased a design that is a little less beautiful. You might even say it's somewhat on the grotesque side (but I probably would not go that far).
The new
Batman
topper is
triangular
in nature, as can be seen in the above photo.
And today is Day 1.