They Remembered Vince Colletta This Time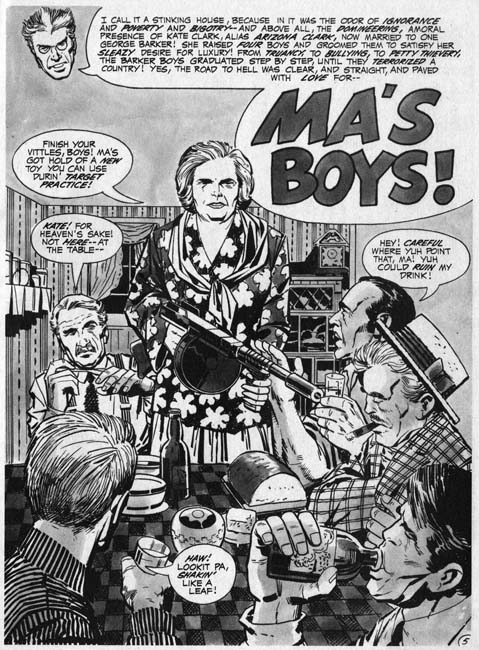 I received my hardcover edition of
In the Days of the Mob
this week and I'm happy to be able to report some good news. The page of creators' biographies has entries for
Jack Kirby
and Vince Colletta
and
Mike Royer
.
You might remember that
I raised a ruckus last year
when the hardcover of
Spirit World
was released but the biography page made no mention of inker
Colletta
. Whether my tweet to the Reprint Editions Editor had anything to do with the oversight not being repeated in this sister book is beyond my knowing, but I am glad about the improvement. (Maybe newer editions of the
Spirit World
volume will likewise correct their original exclusion of
Mr. Colletta
?)
By the way, I wonder if you are as amazed as I am that these two hardcovers have both been published with the covers unchanged from how they appeared on their respective magazines back in 1971. So often the youngsters will have a "better idea" on how to "improve" things, and I think it's great that
Mr. Kirby
's classic designs made it through the editorial gauntlet unscathed.
Also by the way, my favorite parts of both of these books are the
Mike Royer
-inked addenda pages that were meant for the never-published second issues of the magazines. Beautiful!