Happy Hayfamzone New Year!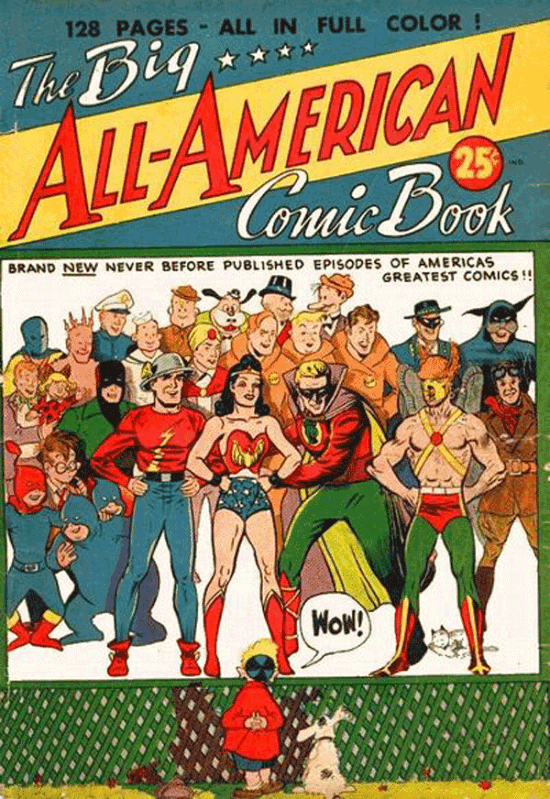 I laughed until I cried when I saw this great animation! What in the world could
The Flash
and
Wonder Woman
be saying?
Kerry Callen
gets the credit for getting this great cover-gif ball rolling, and I most definitely posted a comment on
his blog
letting him know I appreciated his efforts. When I shared his four covers with you
last month
, I went on to suggest three other covers that I believed could benefit from the same treatment.
Well, you'll never guess who picked up that gauntlet so I'll just tell you: it was
Poth
herself! She is not only the
Princess of the Hayfamzone
but also the
Queen of Gifs
! (But don't worry, I'm not about to start calling her
Qog
!) I think her
Big All-American
is magical.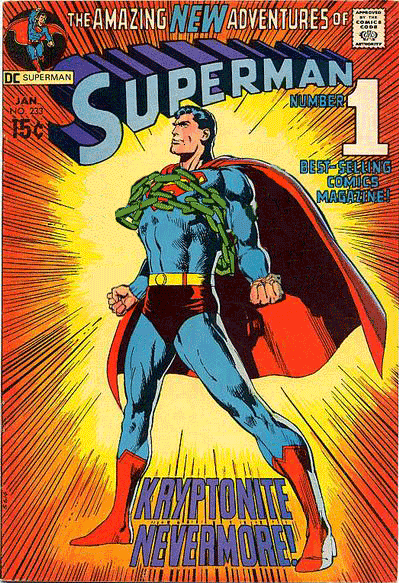 Superman #233
was one of the most important
Superman
issues of the 1970s as it marked the beginning of editor
Julius Schwartz
's tenure on the book. And now it's alive!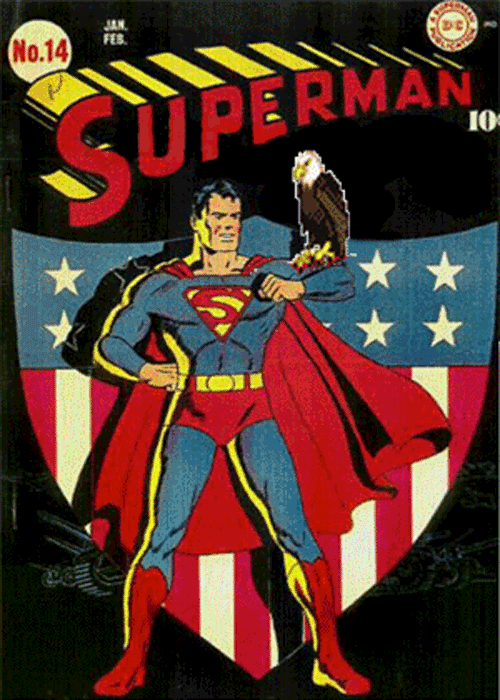 Superman #14
is one of my favorite
Superman
covers of all time. In the interest of full disclosure, though,
Poth
did not animate the eagle herself. I guess one credo of the internet is
Don't re-do what's already been done
;
Poth
found an eagle-flapping-his-wings animation and she got it to roost on
Superman
's shoulder. (Try to take a wild guess what other comics character was holding the eagle in the original incarnation of the animation before you look
here
.)
Poth
has previously made her mark
here
and
here
in the
hayfamzone
, but her animated cover gifs leave her poised to take over the entire internet. You can visit her found-images-and-gifs blog over
here
. Oh, and
Poth
is known in some circles as
Jeanette Hayes
.