Who Was Jean Hipp?
Something I noticed in a 1976
Marvel
comic I was readying for auction on
ebay
sparked my curiosity and I knew I had to investigate. The page 1 creator credits in
Marvel Two-in-One #17
specify that the lettering is by
Jean Hipp
.
Huh?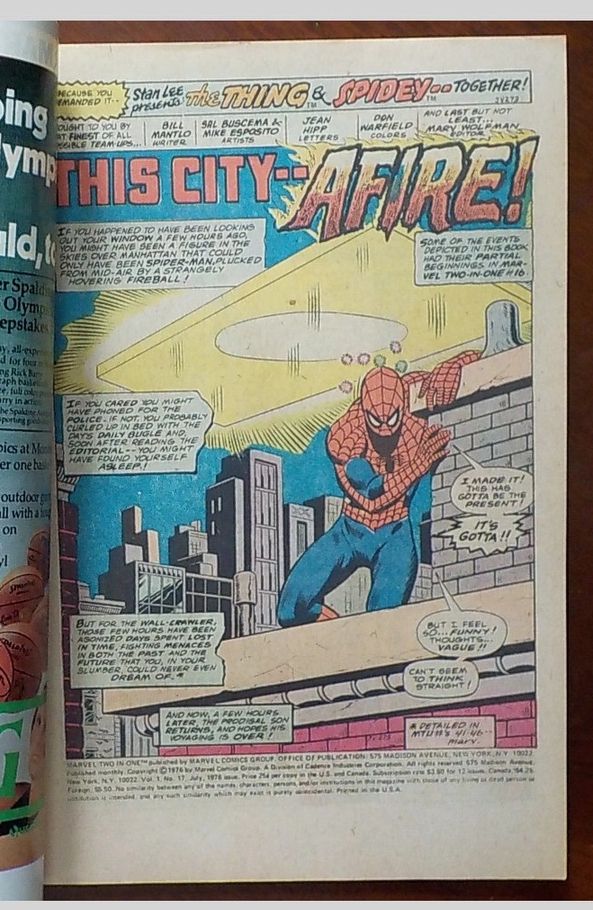 I thought I knew the names of all comics letterers. Who in the world was
Jean Hipp
? The first stop on my investigative journey was the
Grand Comics Database
, and it's there that I found information that piqued my curiosity even more!
The
GCD entry for Jean Hipp
consists of eight entries from the mid-1970s and that's all; it struck me as unusual that a letterer would complete eight jobs and then never letter again. But possibly even more interesting was that on almost all of those eight jobs the first story page was lettered by the legendary
Gaspar Saladino
and then
Jean Hipp
lettered the rest of the comic. Whoa! Maybe, I though to myself, just maybe
Jean Hipp
was
Mrs. Gaspar Saladino
? Both
Carl Barks
and
Dick Sprang
famously taught their wives to become letterers so why not a third instance of such a family affair? But no.
A closer look at one (but only one) line of the
Jean Hipp GCD page
evaporates this mystery once and for all: the lettering credit for 1976's
Ghost Rider #19
specifies "
Jean Izzo
[as
Jean Hipp
]." Well
there's
a familiar name!
Jean Izzo
has 622 entries on her
GCD page
.
Jean
was related to a legendary comics letterer after all, but not as wife; she was the
daughter
of
Art Simek
and she has 633
GCD entries
under her maiden name
Jean Simek
.
The one question that remains unanswered is
why
this talented letterer took on the pseudonym
Jean Hipp
for exactly eight comic books.