Abraham Lincoln by Jack Kirby (or not)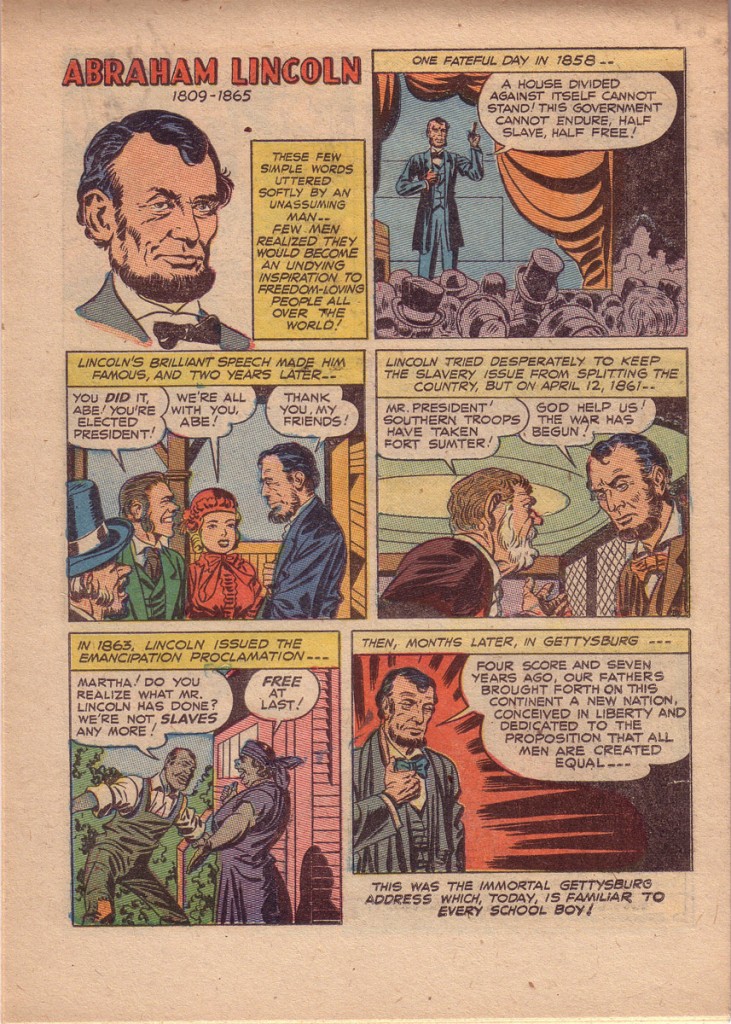 Highlights from the Lives of 48 Famous Americans
!
I came across this interesting comic book on
ebay
and decided to look up more about it. A small-sized
J.C. Penney
store giveaway, the comic was described by the ebay seller as having been produced by
Joe Simon and Jack Kirby
(and I see that is how the issue is generally credited.). I would have no problem believing that the above
Abraham Lincoln
page was pencilled by
Mr. Kirby
; over
here
you can see additional pages highlighting
Ulysses S. Grant
and
Robert E. Lee
.
But it turns out there is a latter-day controversy surrounding this comic. Longtime Friend of the Hayfamzone
Harry Mendryk
met with and had many discussions with
Joe Simon
a decade ago and
Mr. Simon
exclaimed one time to Harry that
48 Famous Americans
was entirely by him and that
Mr. Kirby
had played no role in its production. Whoa! I encourage you to read Harry's detailed write-up over
here
.