Mike Sekowsky and Ugg Boots
Ugg
brand boots from
Australia
have carved out their own niche in the footwear world over the last few years. I have long hypothesized that their popularity is due to how much they approximate the appearance of superhero boots. After all, who wouldn't want to be and look like a superhero? The
Uggs
specifically bring to my mind superhero boots as drawn by
Mike Sekowsky
, and see if you don't agree with me when you look at this 1960s
Justice League
splash.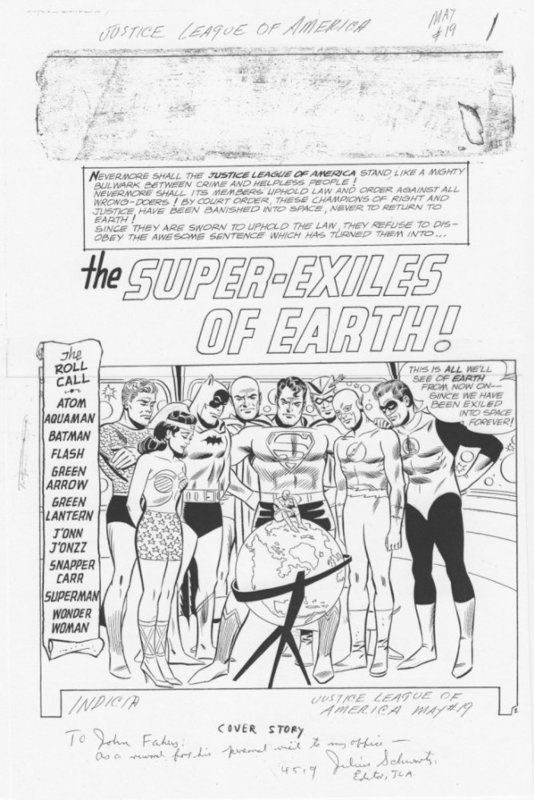 Well,
an article in the newspaper this week
slapped me with a bit of a comeuppance. It seems that the
Uggs
have been popular with some Middle School kids because the inherent looseness at the top of those boots allows the scalawags to hide from sight forbidden items like cell phones and switchblades and firearms. Who knew? So much for my superhero hypothesis!
Well, anyway, here is a photo of
Mike Sekowsky
I came across while exhaustively researching for this article. When I first saw
Marshall Rogers
and
Howard Chaykin
in person I was struck by how much they resembled characters they might themselves have drawn, and I am struck that same way when I look at this picture of
Mr. Sekowsky
.