Maybe Alex Toth?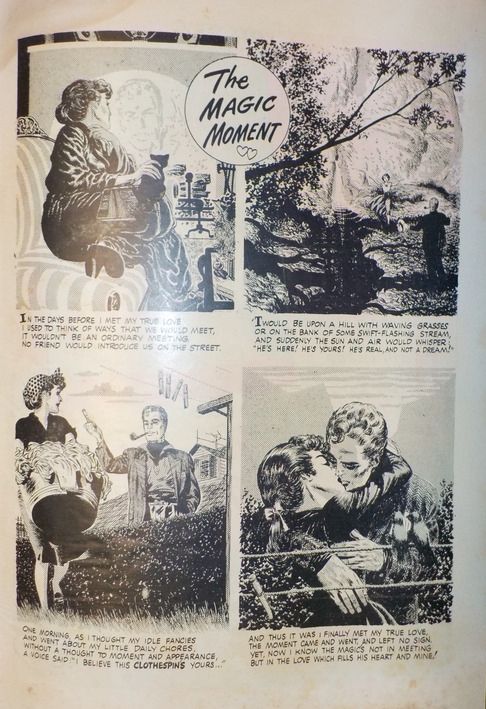 Above is the inside back cover from the 1950
DC
release of
Girls' Love Stories #4
. I feel the page is a masterpiece of beautiful artwork, including those fabulous gray-tones (possibly realized using
craftint paper
). The impeccable lettering is pretty clearly the handiwork of the great
Ben Oda
but
The Grand Comics Database
has no clue as to the artist of the piece. My guess would be
Alex Toth
(who also drew one of the stories in that issue). Just beautiful!