Aliens Galore on Supergirl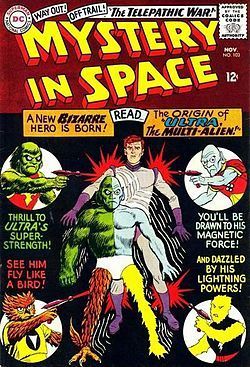 I was wondering how
Supergirl
on
CBS
would distinguish itself from the many other superhero shows currently playing on television and now I have my answer.
Supergirl
is the repository for visitors from other planets! Aside from
Supergirl
herself (from
Krypton
) the show also features
Jemm
of
Saturn
and
The Martian Manhunter
, plus
Vartox
of
Valeron
has shown up.
Of course I await the inevitable appearance of
Ultra the Multi-Alien
. And why not? I thought I was the only one who remembered him but
Ultra
was judged popular enough a couple of years back to be released as an action figure!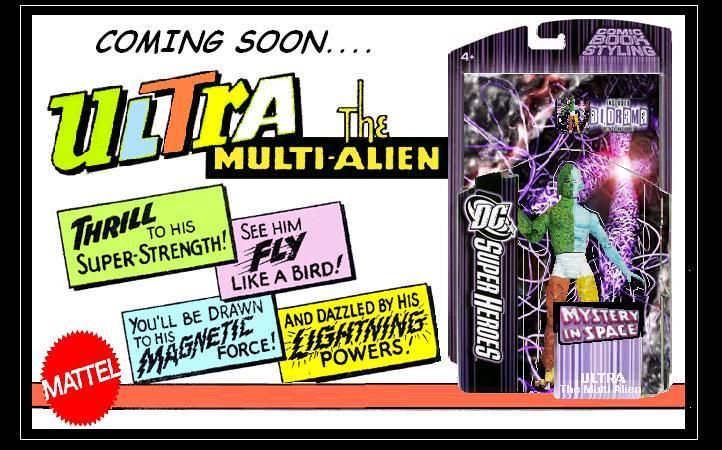 Just kidding! This "ad" was designed by fan Kevin Wahl