Rent the Batcave?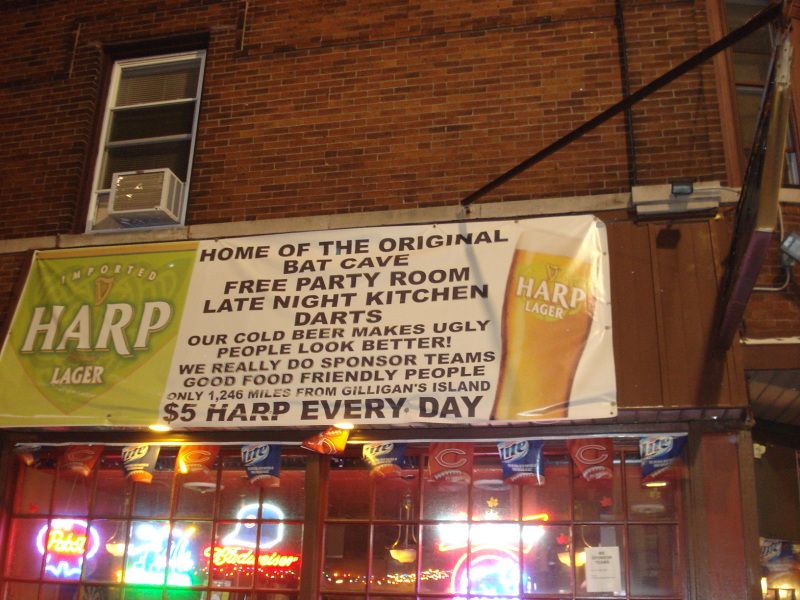 I keep my eyes open when I'm driving around the great city of Chicago, and of course my eyes grew wide when I saw a sign telling me the location of
The Original Bat Cave
! Who wouldn't want to convene a party in the
Bat Cave
?!
I went into the establishment and asked the bartender if I could please see his
Bat Cave
. He wasn't sure what I was so enthusiastic about as he took me around the corner to a medium-sized room with nothing in it but an empty stage. That, of course, was not exactly what I had been hoping for. I thanked the gentleman and exited.
If you're curious to see this
Bat Cave
for yourself, it's located inside
The Windy City Inn
at 2257 West Irving Park Road. Keep in mind that will need to supply your own bats.