Harlan Ellison and His Comics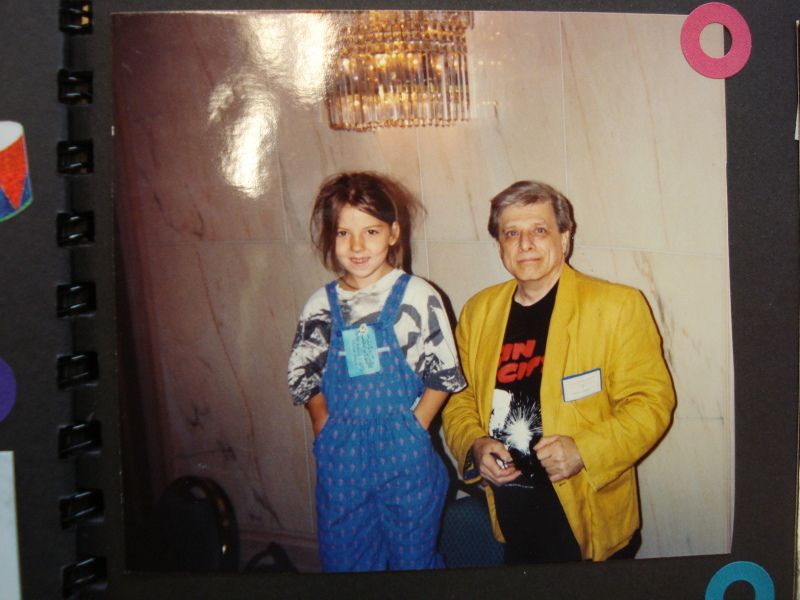 Harlan Ellison is my favorite contemporary author.
I initially encountered his writing in the 1973
prose digest
from
Marvel Comics
entitled
The Haunt of Horror
. From my very first reading of his work I was amazed by the way he toyed with words and strung together magical new phrases line after line after line.
I have
written previously
about how
Mark Waid
is selling his entire comic collection. Well, if you go to
the website
where
Blastoff Comics
is doing that liquidating, you'll see that a far less publicized sale is running simultaneously:
Harlan Ellison
is also selling
his
comics and, just like
Mr. Waid
,
Mr. Ellison
is
also
making videos about the items!
Here
is a video where
Mr. E.
tells you about his copy of
X-Men #1
which was personalized to him by
Stan Lee
. And, while we're sharing,
here
is a collection of pithy quotations by
Harlan Ellison
.
The nice photo below of
Mr. Ellison
I found on the internet. But the picture up at the top of the page? That's another story entirely! That photo, featuring the gentleman and
Jeanette
, was snapped by
me
at
The Chicago Comicon
in the mid-1990s. That's right! My favorite writer and my favorite daughter, together again for the very first time!