Jack Kirby's Forever People at the Bowers Museum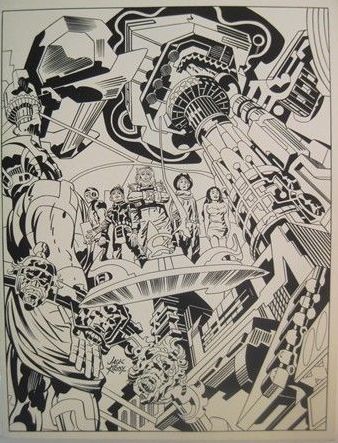 The Bowers Museum in Santa Ana, California featured a gallery exhibition in early 1976 that was called The Cartoon Show. Original artwork by Jack Kirby and Wally Wood and Chester Gould and 97 other American comic artists/cartoonists were displayed in the show, and the above Forever People poster served as the cover of the softcover book that commemorated the museum exhibition.
We all owe a thank you to
oftimespast
for auctioning this
Bowers
book on ebay so we could see and learn about this great
Kirby
page!