Enlightened is Connected to Batman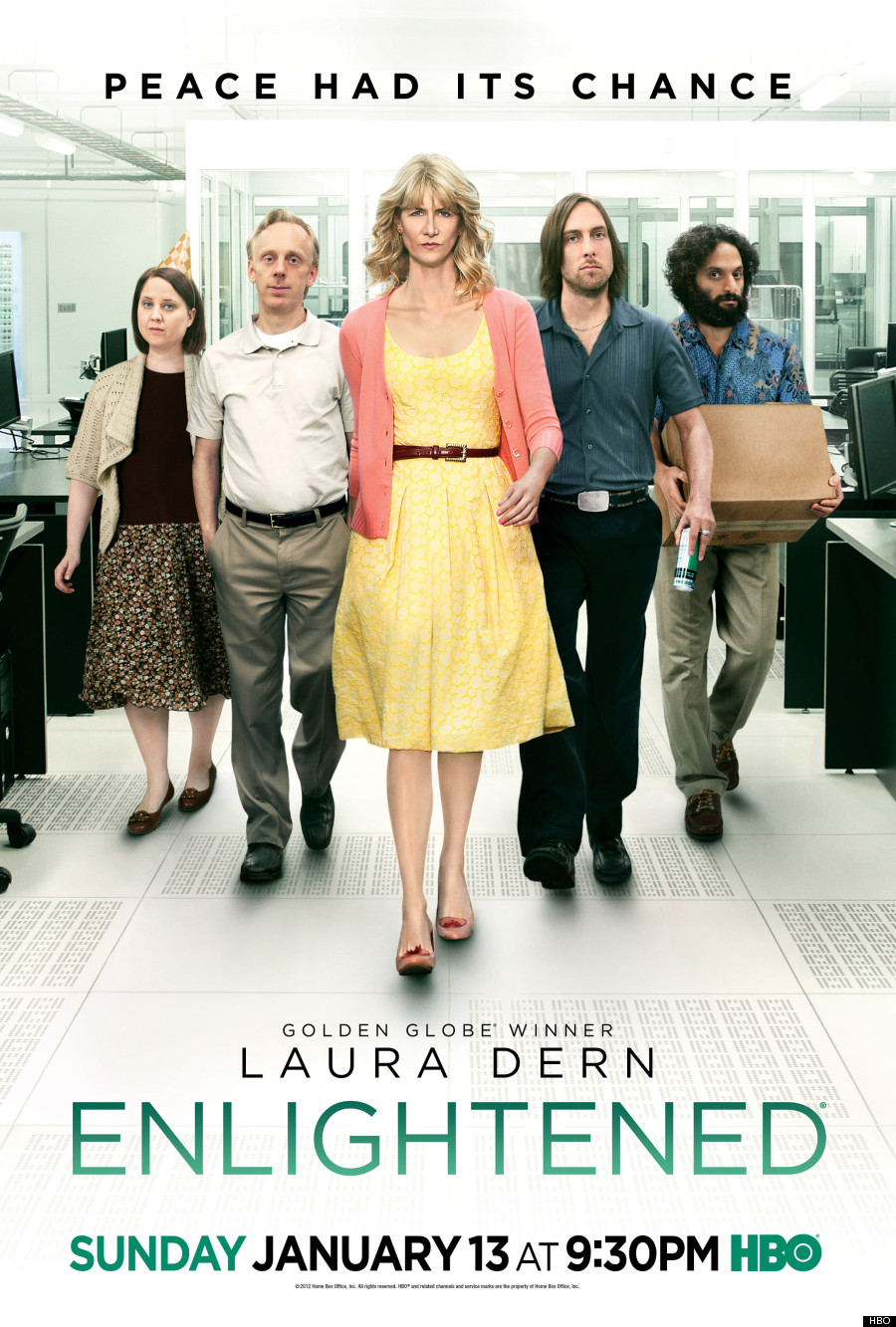 The Hayfamzone Blog
is about comic books, right? Right. So I try to tie everything in with comics whenever I can. Well, fasten your seat belt for the next paragraph.
The superb
Batman
movies of 1989 and 1992 were directed by
Tim Burton
who also directed 1985's excellent
Pee-Wee's Big Adventure
, and
Pee-Wee's Playhouse
on the small screen a couple of years later featured music by
Devo
headman
Mark Mothersbaugh
, who just happens to be the gentleman responsible for the music in the current
HBO
series
Enlightened
. Whew!
As I get older I find myself drawn to stories of individuals looking to find their place in the universe and wanting to leave a significant mark on that universe.
Enlightened
is about exactly these two things. Every episode is written by
Mike White
, whose genius I recognized as I sat watching his
Chuck and Buck
back in the year 2000. That's him in the white shirt up above.
The ending of the
Enlightened
episode entitled "Not Good Enough Mothers" had me smiling and crying simultaneously, if you can imagine such a thing. We have here some brilliant writing and I am looking forward to seeing much more of these great characters on this wonderful show. I salute you,
Mike White
.