My Rushed Jack Kirby Day Portrait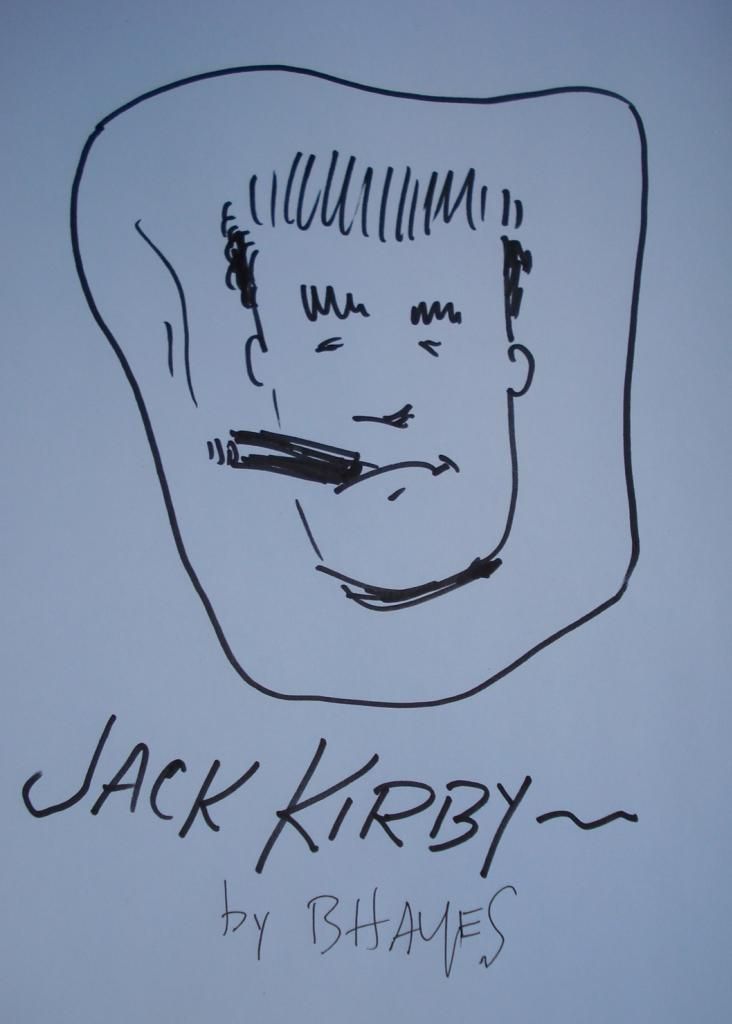 It's
Jack Kirby Day
at last!
Somewhere in New York state
King Kirby Ale
is being sipped and
Kirby
fans all over the world are reflecting on all the wonder that
The Great On
e has sprinkled onto their lives.
I had planned to put a significant effort into drawing a nice
Kirby portrait
to commemorate the occasion like I did
last year
but (as usual) my account at
The Reservoir of Spare Time
was pathetically overdrawn and all I could muster was the two minutes it took to produce the well-meaning image seen above.
Keep watching
The Hayfamzone Blog
for more and better drawings of and inspired by
Jack Kirby
in the future but, in the meantime, I'll add my voice to the deafening multitudes as I shout
Hooray for Jack Kirby!