1973 Artwork by Orz and Pollard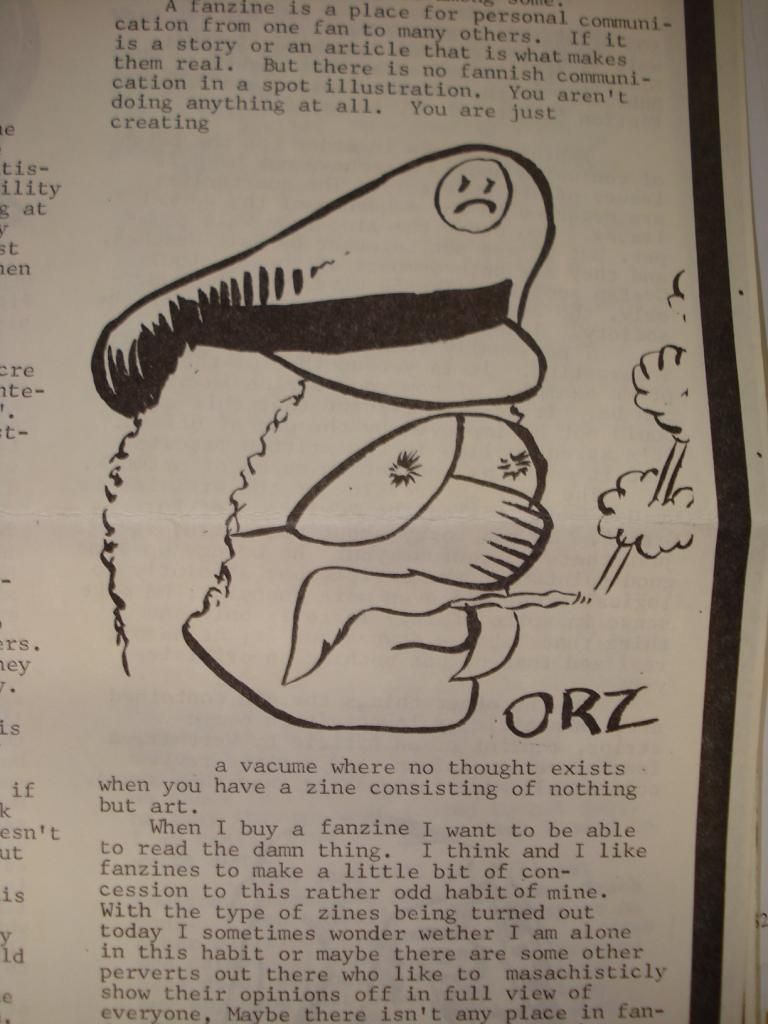 Say, have you paged through your copy of
FanInformer
#34 lately? Probably not. I might hazard a guess that not many copies of this 1973 fanzine exist anymore (if there were ever many printed to begin with). I sold my copy on
ebay
last week and I want to take this opportunity, for the sake of historical posterity, to show you a couple of interesting things in that issue.
The drawing above is by
Tom Orzechowski
. That's right! Before he gained fame as the letterer of
The X-Men
and other
Marvel
comics
Mr. O
dabbled in a bit of drawing. Who knew?
And the page shown below was drawn by
Keith Pollard,
a year before he turned pro and just a handful of years before he would draw
The Fantastic Four
and
Thor
and
Spider-Man
.
Honestly, where in the world but the
hayfamzone
are you going to see tasty nuggets like these? The
hayfamzone
is the place to be!