I Am The Lizard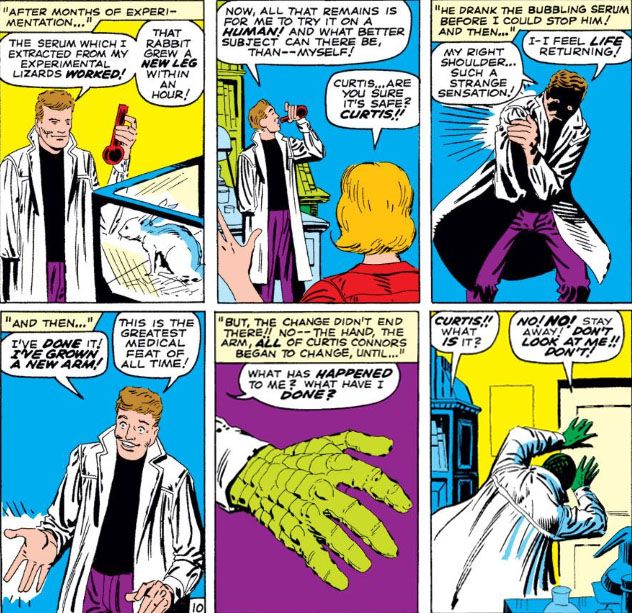 Curt Connors
was a nice guy, right? White lab coat, professorial, personable. It was the serum he took that made him villainous and transformed him into
The Lizard
.
I received a promotion a few days ago. I have religiously visited
Atlas Comics
every week for the past 10 or 15 years but it was just this past Thursday that my initiation ritual was completed. Proprietor
John
(
The Dread Dormammu
) and his henchman
Angelo
(
The Red Skull
) divulged that I would hereafter be designated as
The Lizard
. No longer a plebeian customer, they have elevated me to the elite level of customer-with-designation. Of course I am honored to be deemed worthy of the mantle of a character created by
Stan Lee
and
Steve Ditko
for 1963's classic
Amazing Spider-Man #6
!
Yes,
Curt Connors
and I are a couple of nice guys, but then we take
The Serum
. Beware
Spider-Man
, for I am
The Lizard
!