Aw Yeah News Flash!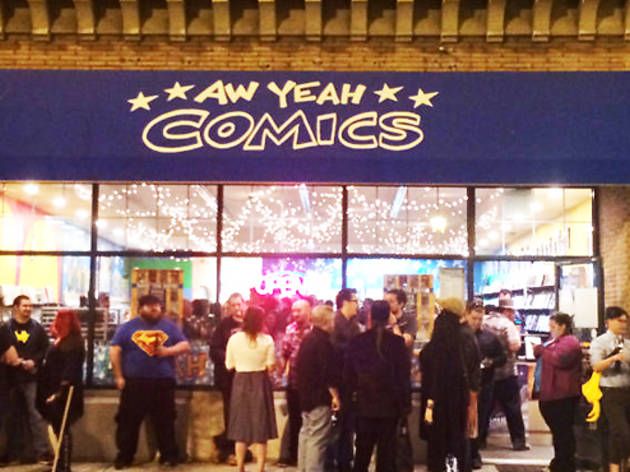 I've enjoyed the rush of reading the latest news about comic books for many decades now and today
I
can share a scoop with
you
!
Aw Yeah Comics
, the Skokie Illinois comic book shop owned by comics creators
Art Baltazar
and
Franco
among others, is moving two blocks from its current and original location! The new location is said to be larger and have better parking amenities, and the move to 7927 North Lincoln Avenue is scheduled for March 1. I have a subscription file with
Aw Yeah
and the store called all its subscribers today.
The Hayfamzone Blog
has been
writing about Aw Yeah Comics
since the store opened, and it is a treat for me to be able to share this tidbit of news before the public announcement tomorrow.