NOT Stan Lee on Jeopardy!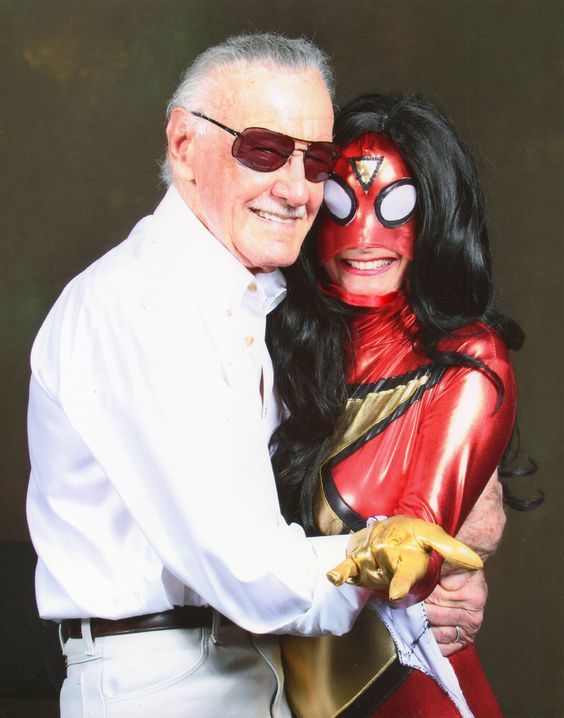 Stan Lee and Spider-Woman
Jeopardy
had a fun category the other day. The column heading was
"No Stan Lee Cameo"
and the contestants had to come up with the names of movies that sound like they were based on a
Marvel Comics
property but in fact were entirely unrelated to comics. One of the five clues remained unchosen as the round ended but the films that did get named during the play of the game were
Kiss of the Spider-Woman
,
Red Dawn
(because there are
Wolverines
in it),
Nightcrawler
, and
Fury
. Nice gimmick,
Alex Trebek
!