The 1969 Comic Book Luncheon Photograph
I stumbled upon a minor treasure and it led me onward to a
fabulous
treasure.
Back in April at
C2E2
I bought a 1966
Marvel
comic that I got around to opening up and looking at just last week. (That's right! The comic is
not
a
CGC
-sealed comic. I do not now and never will own a single 'slabbed' comic book and I told why not over
here
.)
As I looked through the comic I was a bit startled to find the above newspaper clipping folded and inserted between two of the pages. The article is about a New York City gathering known as
The 1969 Comic Art Convention
which was masterminded by comics-retailing legend
Phil Seuling
. (That is
Mr. Seuling
himself in the checkered shirt above.)
No date appears on the clipping but the reported convention took place in July of 1969. It seems to me that that get-together was the first-ever large-scale comic book convention, pre-dating the
San Diego Comicon
by a year.
I did a little more online digging and found this luncheon photograph that was taken at the
Seuling
convention: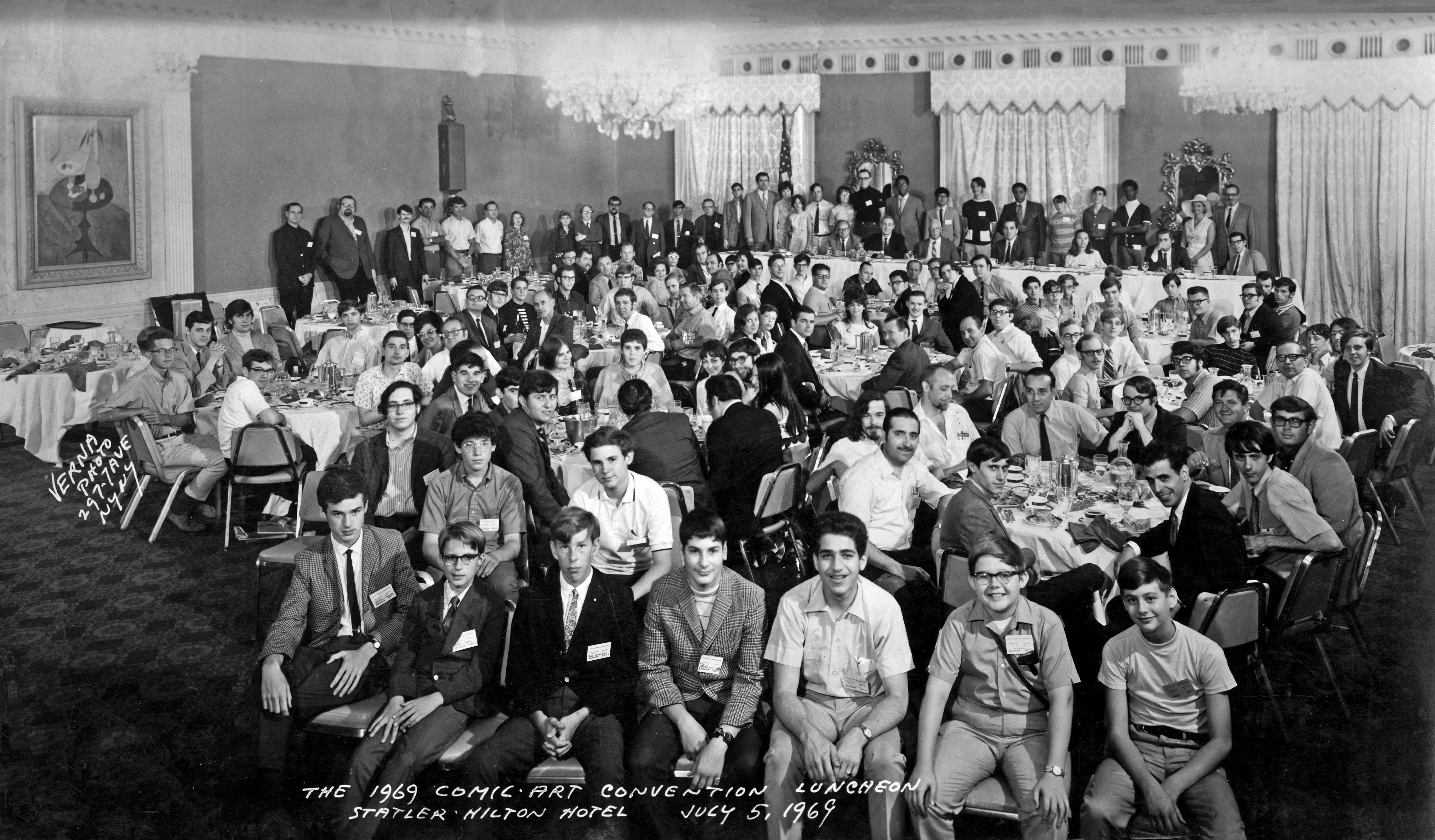 If only I had the time I would think of some thesis to write about this fabulous picture.
Dick Giordano
is in there and
Gil Kane
too. So are
Roy Thomas
and
John Buscema
and
Joe Sinnott
and
Len Wein
and
Marv Wolfman
. That kid in the bottom right corner is
Gary Groth
!
I am not the only one who realizes what a wonderful time capsule of comics history this photograph is. A Master Key for the photo has been constructed and almost every individual appearing has been identified. See for yourself right over
here
. And enjoy!