Harlan Ellison is My Favorite Writer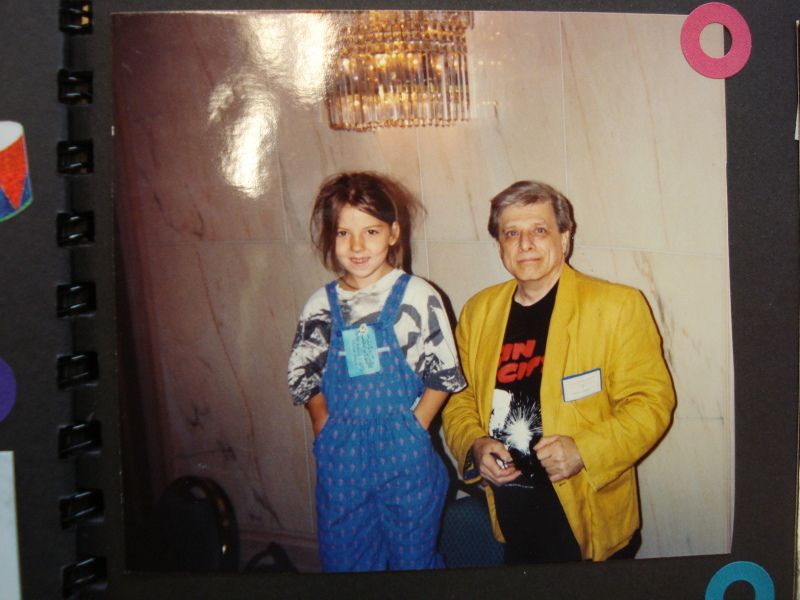 Harlan Ellison and Jeanette Hayes at Chicago Comicon 1994
Yesterday I watched
Harlan Ellison: Dreams with Sharp Teeth
on DVD. The movie is a documentary of the gentleman's life and features face time with
Robin Williams
and
Neil Gaiman
and
Peter David
. Hearing
Mr. Ellison
ranting in this film reminds me of the convention appearances I saw of the writer a couple of decades ago, and I enjoyed those appearances very much. I won't label
Dreams with Sharp Teeth
as a perfect movie but I'm glad I saw it.
Maybe you'd like to reread something else I wrote about
Harlan Ellison
and, from last summer,
here
it is. Yes, I headed that article with the same photo that you see at the top of this page. This marks the first time
The Hayfamzone Blog
has used the same picture a second time but that photo I snapped is priceless to me and it's entirely possible that I will reprint it a
thousand
more times!